H2 EQUITY PARTNERS STRIVES TO OPERATE OUR OWN BUSINESS AND THAT OF OUR PORTFOLIO COMPANIES, TO THE HIGHEST ETHICAL STANDARDS AND SUPPORT THE UN PRINCIPLES OF RESPONSIBLE INVESTMENT
H2 EQUITY PARTNERS STRIVES TO OPERATE OUR OWN BUSINESS AND THAT OF OUR PORTFOLIO COMPANIES, TO THE HIGHEST ETHICAL STANDARDS AND SUPPORT THE UN PRINCIPLES OF RESPONSIBLE INVESTMENT
Money for Madagascar https://moneyformadagascar.org/ethical-business-partnership/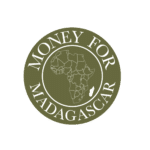 We are facing a climate crisis combined with the threat of mass species extinction and unprecedented biodiversity loss. Protecting and restoring forests in Madagascar will play an important role in solving these serious problems.
Trees and forests are vital for life on earth. They capture carbon, slowing climate change. They emit oxygen, allowing us to breathe. When managed sustainably, they provide an alternative to environmentally damaging fossil fuel. Forests provide a crucial habitat for many plant and animal species. Protecting and restoring forest has never been so urgent or important. This is particularly true in Madagascar, where 80% of plants and animals are found nowhere else on earth.
UK Charity Money for Madagascar (MfM) has been working with forest communities in Madagascar for over 30 years, supporting them to protect, restore and regenerate forests. Taking a people-centred approach MfM has always considered the needs of the forests' populations, helping to secure the durability of the forests by helping forest communities to develop sustainable livelihoods.
MfM's tree planting projects in Madagascar directly protect biodiversity, mitigate climate change, and strengthen communities. MfM doesn't just plant trees and walk away. MfM works with the communities who plant the trees so that both people and plants flourish together, sustainably. We urgently need to scale up the rate of reforestation to ensure that these precious forests and their wildlife is preserved for generations to come. Corporate support could be the key to making this possible.
MfM's work has been recognised by Sir David Attenborough:
"Congratulations MfM on all you have done to help protect Madagascar's marvellous forests and the many species that live there. Madagascar is the home to a multitude of marvellous creatures that live only there. They urgently need all the help and protection we can give them." (23rd December 2016).