A HANDS-ON AND COLLABORATIVE APPROACH TO VALUE CREATION
A HANDS-ON AND COLLABORATIVE APPROACH TO VALUE CREATION
We partner with management and other stakeholders to deliver ambitious growth or improvement plans. We aim to become an extension to the management team, and help to deliver plans faster and better by making our own team resources available to assist the company.
H2 will actively support management with its experience and knowledge to realise the jointly-developed value creation plan. The level and intensity of support depends on the needs of the company and its management team. Our support can vary from assessing strategic options, or managing a specific project to lower costs, through to pricing optimisation or executing an acquisition.
The guiding principle being that management is responsible for the going concern and that our support is in sync with the needs and wants of the business and its team.
In general, there are four distinct phases in our approach: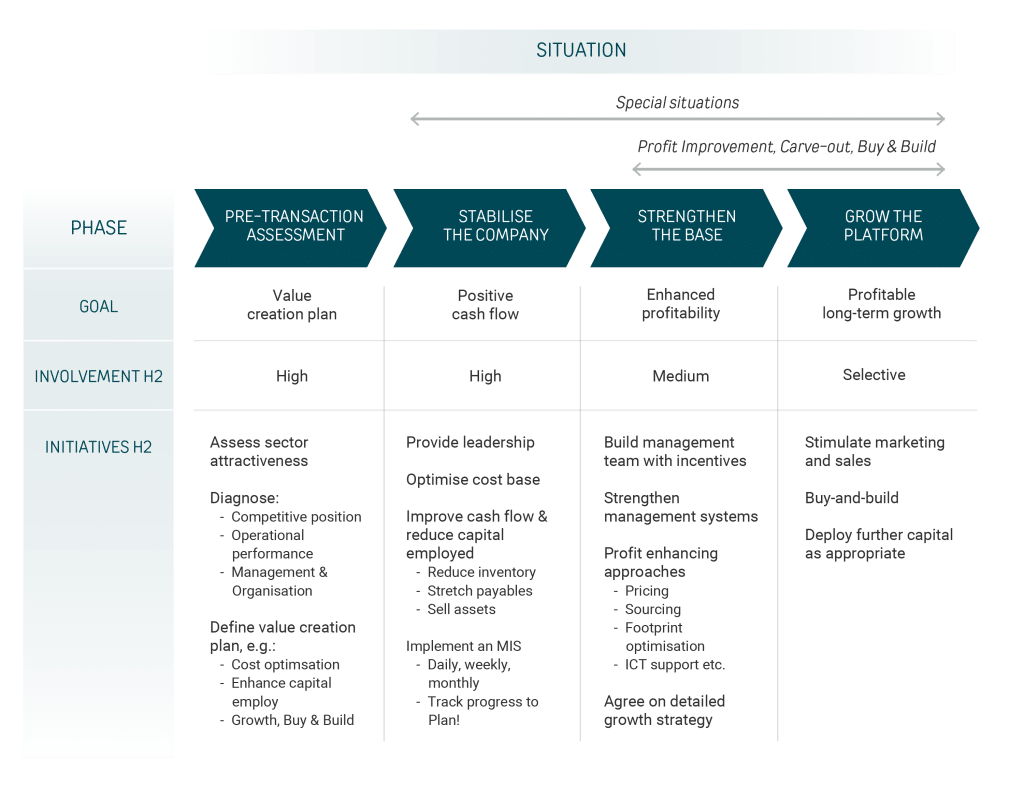 A deal team typically consists of two or three professionals who remain involved with the company from the start of the transaction through to the end. This philosophy also avoids "potential confusion" between a deal-team and an operational support team as sometimes happens in a transaction environment. Furthermore, we tend to join the Board as a non-executive and don't use outsiders to represent us. Basically "what you see is what you get"!